Top 15 Bollywood Horror Movies You Shouldn't Watch Alone
15. Mahal (1949)
Release date: 1949 (India)
Director: Kamal Amrohi
Cast: Madhubala, Ashok Kumar, Kanu Roy, Sheela Naik, S. Nazir, Etc.
Considered as the first horror movie of Bollywood, Mahal deals with the subject of reincarnation. This one probably scared the shit out of your daddy as well your dada . Even with minimalistic effects this film has continued to haunt audiences for decades.
14. Bees Saal Baad (1962)
Release date: 1 January 1962 (India)
Director: Biren Nag
Cast: Waheeda Rehman, Biswajit Chatterjee, Madan Puri, Manmohan Krishna, Etc.
A mysterious woman walking around at midnight through a field crooning Kahin deep jale kahin dil spooked the nation so much that the film turned out to be the highest grosser in 1962. Loosely based on Sir Arthur Conan Doyle's 'The Hound Of Baskerville', Bees Saal Baad remains every bit haunting even after pachaas saal baad of its release.
13. Ek Thi Daayan (2013)
Release date: 18 April 2013 (India)
Director: Kannan Iyer
Cast: Emraan Hashmi, Huma Qureshi, Konkona Sen Sharma, Kalki Koechlin, Pavan Malhotra, Etc.
The thought of daayans existing in society is spooky in itself. Ek Thi Daayan is a brave attempt at trying something new. It is a cross between an out-and-out horror film and a creepy, paranormal thriller. The supernatural drama may seem unrealistic but the stylised treatment and the taut storyline makes up for it, not to mention Konkona Sen's eerie portrayal of a daayan. Spooky indeed!
12. Darna Mana Hai (2003)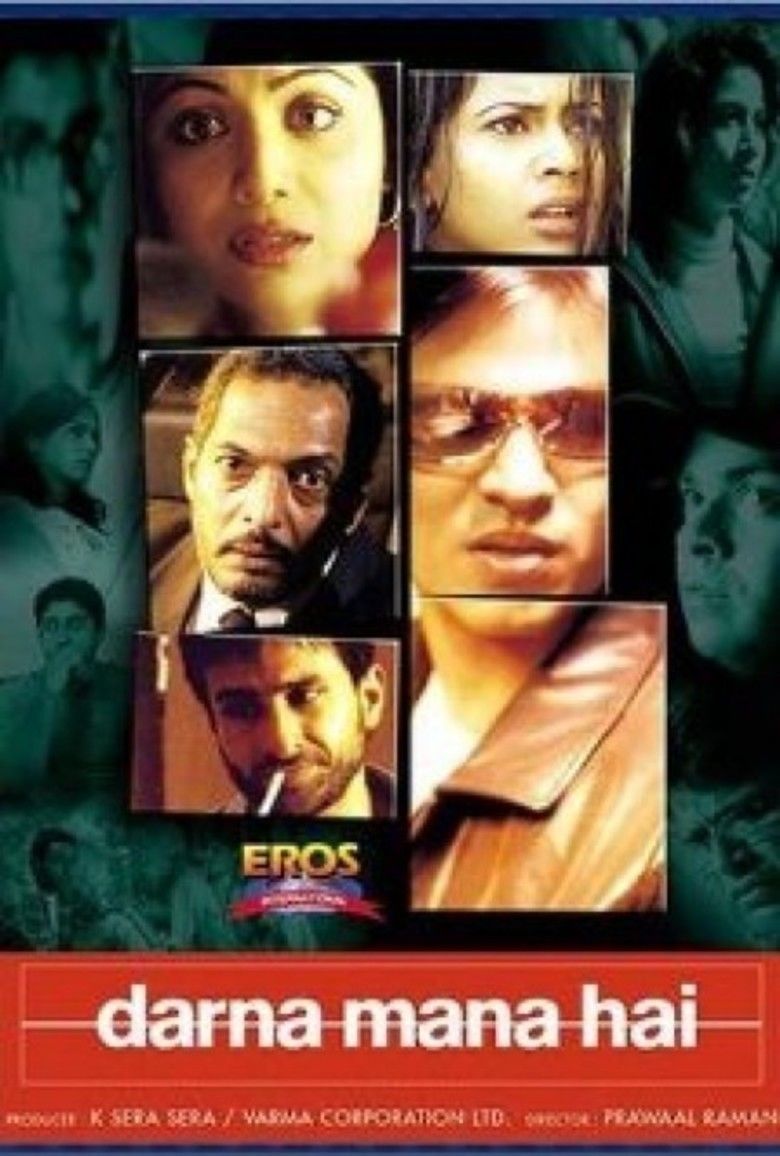 Release date: 25 July 2003 (India)
Director: Prawaal Raman
Cast: Saif Ali Khan, Shilpa Shetty, Vivek Oberoi, Nana Patekar, Aftab Shivdasani, Etc.
Only Ramu can make apples look scary. This flick by RGV features in this list not because it is scary but because of its innovative script. Ramu packs in 6 of the most creative short stories in one movie, each with outrageous twists. No wonder they call him a maverick!
11. Kohraa (1964)
Release date: 1964
Director: Biren Nag
Cast: Waheeda Rehman, Biswajeet, Lalita Pawar, Madan Puri, Etc.
This horror movie was an adaptation of Daphne du Maurier's 1938 novel Rebecca and was later adapted on screen by Alfred Hitchcock's Academy Award-winning film with the same name. Many believe that the the Indian adaptation was way better than Hitchcock's. Watch this movie for its famous climax scene.
10. 3G – A Killer Connection (2013)
Release date: 15 March 2013 (India)
Directors: Sheershak Anand, Shantanu Ray Chhibber
Cast: Neil Nitin Mukesh, Sonal Chauhan, Shantanu Ray Chhibber, Mrinalini Sharma, Etc.
3G movie is the story of Sam Arora (Neil) and Sheena, a couple who face supernatural phenomenon after purchasing a used phone. The movie revolves around a 3G mobile phone bought by Sam at the beginning of the movie when his original phone is dropped into water accidentally. the phone is actually a ghost which taunts its owners throughout the movie. The climax is really surprising.
9. Phoonk (2008)
Release date: 22 August 2008 (India)
Director: Ram Gopal Varma
Cast: Sudeep, Amruta Khanvilkar, Ahsaas Channa, Ashwini Kalsekar, Anu Ansari
Another creepy film churned out by Ram Gopal Varma's Factory, Phoonk deals with the practice of black magic. RGV had so much faith in his film that he promised to offer Rs 5 lakhs to anyone who would watch the film alone in the theatre and not run out scared. Some challenge that!
8. Bhoot (2003)
Release date: 30 May 2003 (India)
Director: Ram Gopal Varma
Ajay Devgan, Urmila Matondkar, Rekha, Nana Patekar, Tanuja, Etc.
The scare element in Bhoot is kept brewing through most parts of the film and is frequently intercepted with scream-out-loud moments. Bhoot was one of the last gripping films churned out by Ram Gopal Varma before he switched to making films like Ram Gopal Varma Ki Aag.
7. Shaapit (2010)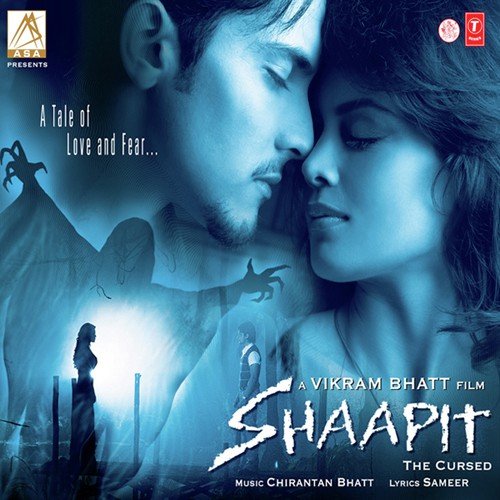 Release date: 19 March 2010 (India)
Director: Vikram Bhatt
Cast: Aditya Narayan, Shweta Agarwal, Rahul Dev, Shubh Joshi, Nishigandha Wad Etc.
The third installment in the Raaz trilogy, Shaapit is good enough to raise the hair on the back of your neck. Like every Vikram Bhatt film, the USP of this film lies in its treatment, keeping it stylishly eerie. By the end of it all, you might want to believe in curses and evil spirits.
6. Horror Story (2013)
Release date: 13 September 2013 (India)
Director: Ayush Raina
Cast: Karan Kundra, Aparnaa Bajpai, Ravish Desai, Nishant Malkani, Hassan Zaidi
A group of youngsters decide to spend the night at a haunted hotel. Things get convoluted and it's a scare fest thereon. There are some genuinely frightening scenes that will make you jump off your seat. Those looking for chills won't be disappointed at all.
5. 13 B (2009)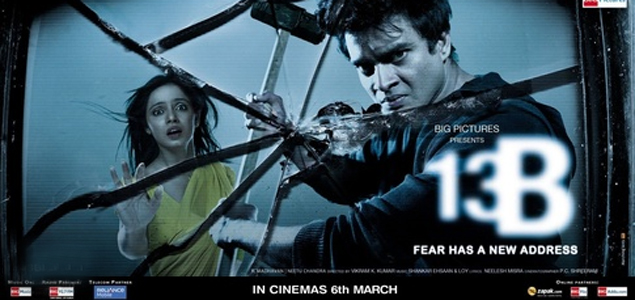 Release date: 6 March 2009 (India)
Director: Vikram Kumar
Cast: R. Madhavan, Neetu Chandra, Poonam Dhillon, Sachin Khedekar, Murli Sharma, Etc.
13 B comes packed to the rafters with spine-tingling chills and scares. It doesn't completely depend on a spooky background score or weird camera angles to deliver the chills. With a strong script and an ensemble cast that does its job to perfection, 13 B is definitely one movie you shouldn't miss.
4.  Ragini MMS (2011)
Release date: 13 May 2011 (India)
Director: Pawan Kripalani
Cast: Rajkummar Rao, Kainaz Motivala, Vinod Rawat, Rajat Kaul
Ragini MMS is inspired by the American supernatural horror 'Paranormal Activity' and is partly based on a real story. Unlike its sequel, this one did not have Sunny Leone, but still managed to draw the crowds to the theatres thanks to its edge-of-the-seat thrills. This sleeper hit can give you a few sleepless hours when you hit the bed at night.
3. Raat (1992)
Release date: 7 February 1992 (India)
Director: Ram Gopal Varma
Cast: Revathi, Om Puri, Rohini Hattangadi, Jaya Mathur, Etc.
Raat is considered to be one of the finest films RGV has made. It's a supernatural thriller that doesn't go over the top with the nuances of a horror film. The plot is set into motion when a kitten is killed and the leading lady is possessed with its spirit. After you watch this cult classic, you will never look at cats the same way.
2. 1920 (2008)
Release date: 12 September 2008 (India)
Director: Vikram Bhatt
Cast: Rajneesh Duggal, Adah Sharma, Anjori Alagh, Indraneil Sengupta, Etc.
A royal deserted mansion. Check. A mysterious caretaker. Check. A newly wed couple. Check. This movie abounds in every cliche expected of a horror film but what sets it apart from the others is the sheer artistic finesse with which the frames have been done.The film is loosely inspired from the 1973 horror cult classic The Exorcist. Chills guaranteed.
1. Raaz (2002)
Release date: 1 February 2002 (India)
Director: Vikram Bhatt
Cast: Bipasha Basu, Dino Morea, Malini Sharma, Ashutosh Rana, Etc.
Inspired by the Michelle Pfeiffer starrer 'What Lies Beneath', Raaz was just the the beginning of a slew of horror films that Bipasha Basu was to sign later. Pfeiffer did a commendable job in the original. But our Bips matched her in every way.