Tiger Zinda Hai | Official Trailer Out | Salman, Katrina are back to Rock Together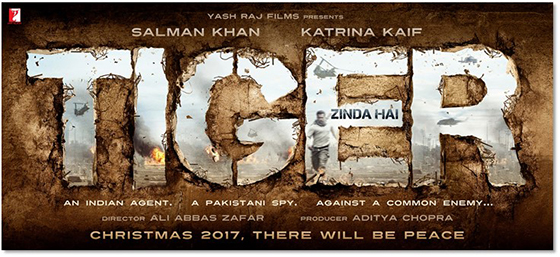 One of the much talked about and highly anticipated trailers Tiger Zinda Hai is out! And we must say it has all the ingredients of a high octane action masala potboiler Bollywood film.
Salman Khan and Katrina Kaif rock the screens together after a hiatus of five long years and that in itself makes it a must watch. Tiger Zinda Hai trailer is full of power stunts imagery, drama and romance too.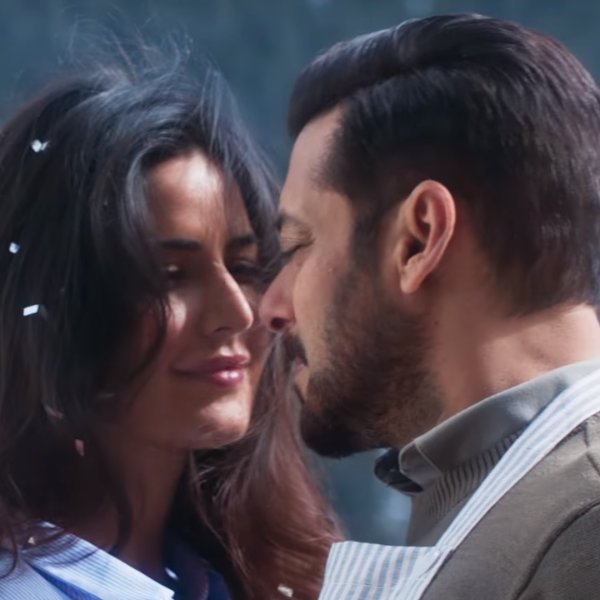 The first trailer for Salman Khan's action thriller Tiger Zinda Hai was released online on Monday 6 November. Salman returns as Tiger, a spy on a mission to save nurses being held hostage in Iraq by an evil dictator. Shot in exotic locations, and boasting Hollywood-standard action, the trailer highlights the attention to detail that has gone into making the film.
Salman and his co-star from the first film (2012's Ek Tha Tiger), Katrina Kaif, return on a joint mission to evacuate the hostages. There are shades of the recent Akshay Kumar film Airlift – which featured a similar plot and was set in the Middle East – and there is also some of the globe-trotting that we see in the Jason Bourne movies. In one sequence we also see Salman skateboarding in the mountains – like Vin Diesel in the xXx movies.
All this goes to show the ambitions of the filmmakers into making a world-class film. The action and the plot (for once) are clearly spelled out in the trailer, and the stars – Salman and Katrina – have been given moments to shine.
Speaking about Salman's gun training for the film, director Ali Abbas Zafar explained in a press statement, "When you feature a superstar like Salman Khan, who is known to pull his weight for a film's action, you need to have weaponry that suits his stature and also fit in with the scale of Tiger Zinda Hai."
He also spoke about the training Katrina Kaif put in to play Zoya, a spy.
Here's the Trailer:
Cast :

Salman Khan as Tiger
Katrina Kaif as Zoya
Angad Bedi as Navin
Paresh Rawal
Sudeep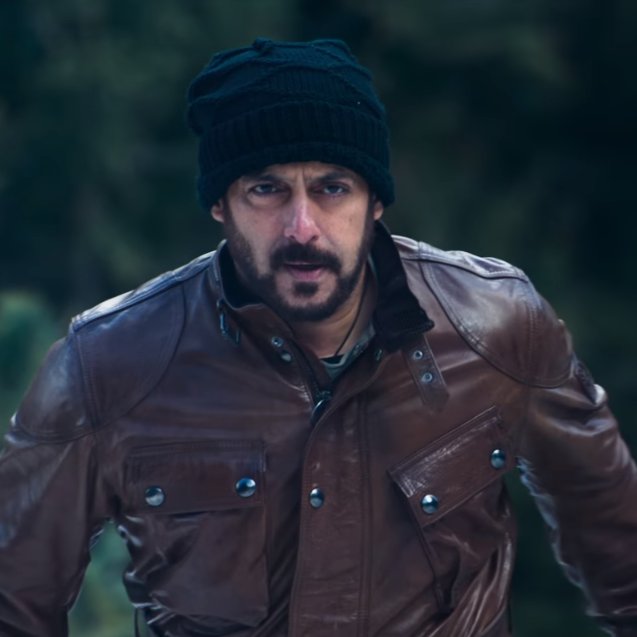 Crew:
Director: Ali Abbas Zafar
Producer: Aditya Chopra
Cast: Salman Khan, Katrina Kaif
Director of Photography: Marcin Laskawiec, USC
Associate Producer: Aashish Singh
Music: Vishal and Shekhar
Lyrics: Irshad Kamil
Story: Neelesh Misra, Ali Abbas Zafar
Editor: Rameshwar S. Bhagat
Action Director: Tom Struthers
Production Designer: Rajnish Hedao (Acropolis)
Sound: Dileep Subramaniam, Ganesh Gangadharan
Director of Choreography: Vaibhavi Merchant
Supervising Producer: Bharat Rawail
Background Score: Julius Packiam
Costume Designers: Alvira Khan Agnihotri, Ashley Rebello, Leepakshi Ellawadi
Line Producer: Sudhanshu Kumar
Visual Effects Studio: YFX
Casting Director: Shanoo Sharma
Here's The Tiger Zinda Hai Movie Theme Teaser:
Katrina Kaif's Powerpack Action
"In this film, Zoya plays a Pakistani super spy. It was essential to understand how such agents think and operate. So, we got Katrina to train with real agents, used their expertise and experience. For instance, as intelligence agents, you have to train a certain way to keep your mental balance in direst situations. Say you face someone who has a gun and you don't. How do you still stay neutral and calm, and figure out the best possible way to counter and survive in such a situation. Katrina has really pushed herself for the part," Zafar said in a press statement.
Few scenes were shot in Austria and the shooting in Austria location was completed by April 2017. The last song of the movie was shot in the Aegean island of Naxos, Greece in October 2017.
The film's action director is Tom Struthers, who's best known for his work on Christopher Nolan's films Batman Begins, The Dark Knight, The Dark Knight Rises, Inception and Dunkirk.
Julius Packiam and Vishal-Shekhar with Komail Shayan scored the music of the film, with the former composing the film score and latter composing the songs.
The film's songs has been composed by Vishal-Shekhar and produced by Komail Shayan. Julius Packiam also composed the background score of the movie.
Tiger Zinda Hai is scheduled for a December 22 release. After Tiger Zinda Hai, Salman and Zafar will collaborate again on Bharat, an adaptation of 2014 South Korean film Ode To My Father. To be produced by Salman's brother-in-law, Atul Agnihotri. The film will be shot in Abu Dhabi, Spain and India and will go on floors in April next year.