NRI Banker Tried to Sex with 14 Year Old Girl and Caught by Paedophile Hunters
There is no denying the fact that safety of women is not just the duty of government but also citizens of a country and one such group which works to save the minors from paedophile hunters on social media networks has got its hands laid on a bank employee.
Balachandran Kavungalparambath, 38, a business manager at Citibank in East London, married and also a father of one was waiting to meet an underage girl for sex.The man traveled over 100 miles to meet a 14-year-old girl and was caught by Internet Interceptors, who had been conversing with him as the underage girl.
Balachandran, who was from London, visited Birmingham in order to meet a 14-yr girl in a hotel room but in reality, the girl didn't exist and it was the group's activist who was posing as a girl and talking to the Citibank employee.
He had been 'grooming' her over online chats but was instead confronted by a team of vigilantes, reported TheNewsMinute. He was confronted by a pedophile hunter group called Internet Interceptors two months back and the video was played live on Facebook. The banker has now been sentenced to 15 months in jail by the Birmingham Crown Court on October 23.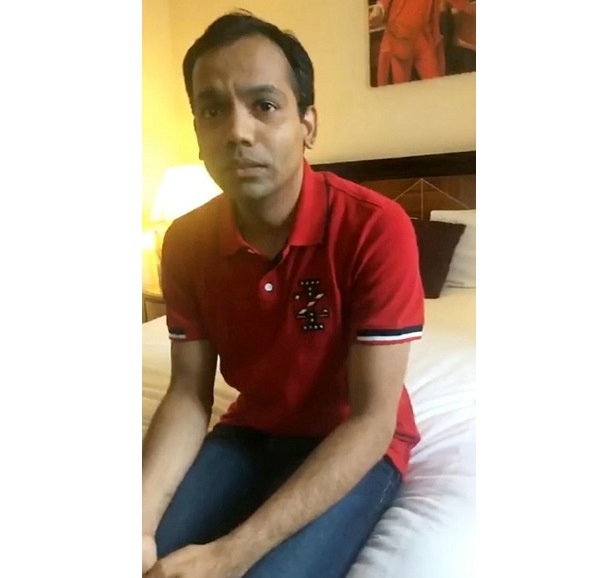 Internet Interceptors are a team of vigilantes that hunts pedophiles and sexual predators across the United Kingdom.The confrontation was live streamed on Facebook with more than 130,000 viewers.The more than an hour long footage also shows him emptying his bag to reveal condoms and a perfume.
"I will have to leave the country. I am from India. I lose my job, I have to leave the country," Mr Kavungalparambath is heard saying on the video when asked what would happen to him as punishment.
"I have heard about this. I heard about these groups. But as I said, I was supposed to have a chat with her, it was not with the intention of getting her into a bed and having sex with her. That was not my intention," he is heard saying.
Finally, he admits that he wanted to have sex with her.
While arranging the meeting, he had said "I want to see those beautiful eyes" before adding "making you pregnant is not my intention" and the meeting "would end with us making love" The Mirror reports.
However, when the group members read his WhatsApp messages, he confessed his mistake as he said, "It's not right. I accept my mistake". And when he was asked to pull out everything from his rucksack, perfume and condoms were found in it.
Here are some of his WhatsApp messages: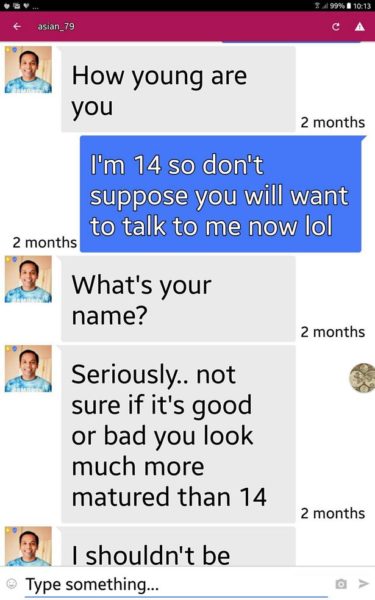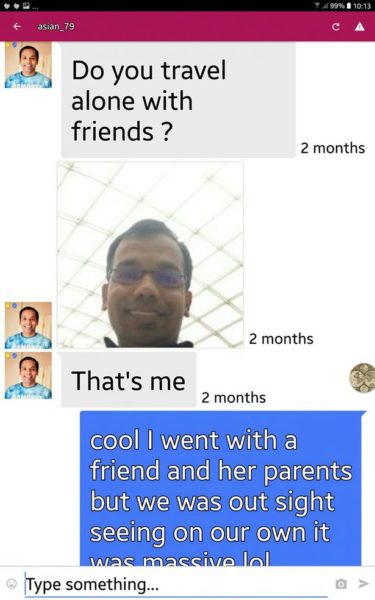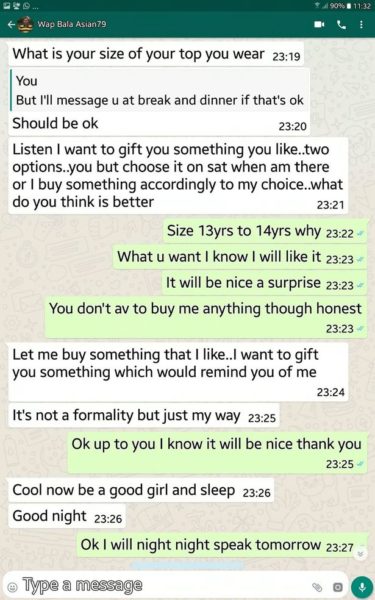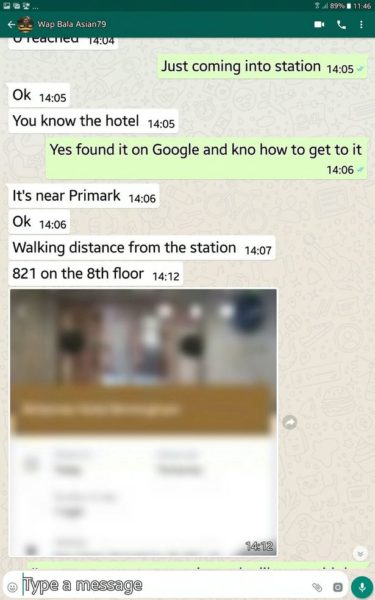 During one of the chats, the NRI had told the girl that her first time of having sex would be painful. Filled with more such explicit texts, the man broke down when the sexual Whatsapp conversations were read to him.
He has been jailed for 15-months and has been placed on the sex offender register for 10 years. He was also handed a 10-year sexual harm prevention order to prevent any future re-offending.
He will be deported to India after his sentence is served. A spokesperson for Citibank said: "This individual is not a Citi employee any longer. The offenses are abhorrent." With an easy access to the internet, such incidents have seen a rise in number where sexual predators often try to hook up online with minors and 'groom' them for sexual purposes. While the minors should be taught how to deal with bullies and harassers, it is equally important for parents to keep an eye on the online activities and behavior of their children