12 interesting facts about Sardar Vallabhbhai Patel
Sardar Vallabh Bhai Patel, Commonly known as the "Iron Man of India" was born on 31 October 1875 in a small village in Nadiad, Gujarat. His father name was Jhaver bhai Patel and working as a farmer whereas his mother named Laad Bai was a simple housewife. He was one of the important and key leaders of Indian National Congress at that time. His nickname was Sardar which symbolizes as 'Leader'.
12. No official record of Date of Birth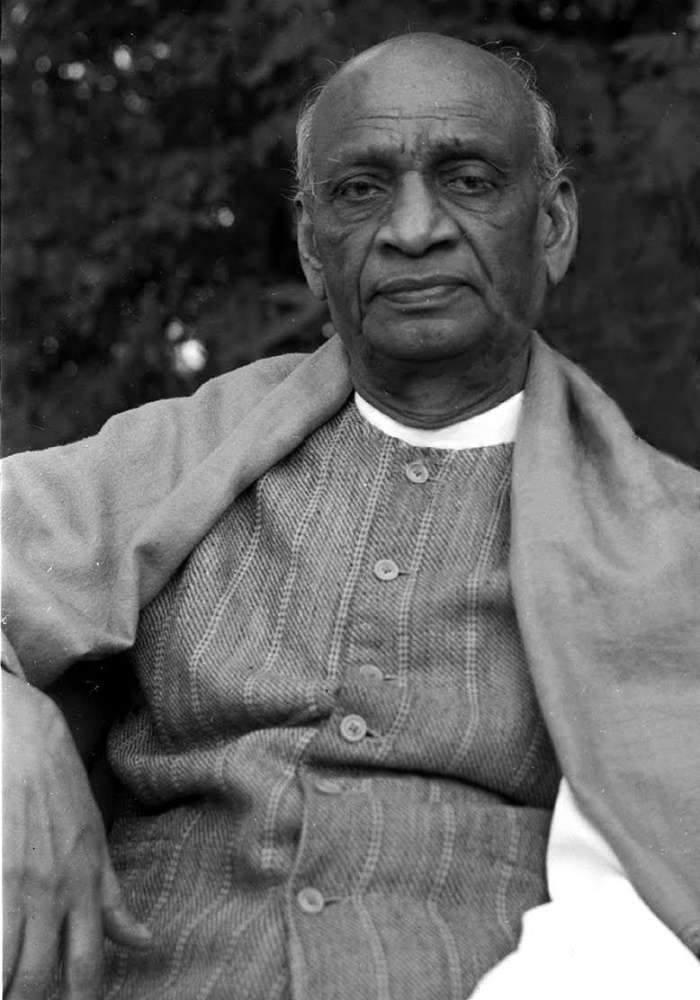 There is no official record or document of Date of Birth of Sardar Patel. The date of birth generally referring was the basis on the date which was mentioned in his examination papers of metric. But his place of birth is confirmed as the small village in Gujarat named Nadiad.
11. Farmer by Birth and Nature
Patel was born in a peasant family to a father who had served in the army of the Queen of Jhansi. He worked in fields with his father and observed a day long fast twice a month. This provided him nerves of steel and hence known as 'Iron Man of India'. It is because he came from a very humble background, he always had a soft corner for the poor of the country.
10. Late finish his high school
Patel finished high school at the relatively late age of 22 years. His family considered him to be unambitious and destined for a common-place job.
9. Ground level person – Not forgot his roots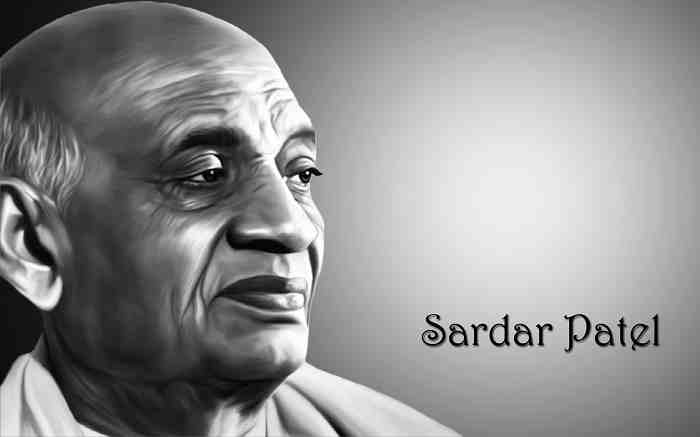 Sardar Patel belonged from a poor family and worked with his father in the fields during his childhood days. He saw the tough situation at her home. This makes him a ground level person who do not forget his roots. Due to his bringing in such kind of poor family, he always had a soft corner in her heart for poor people of the nation.
8. Committed to his duties and responsibilities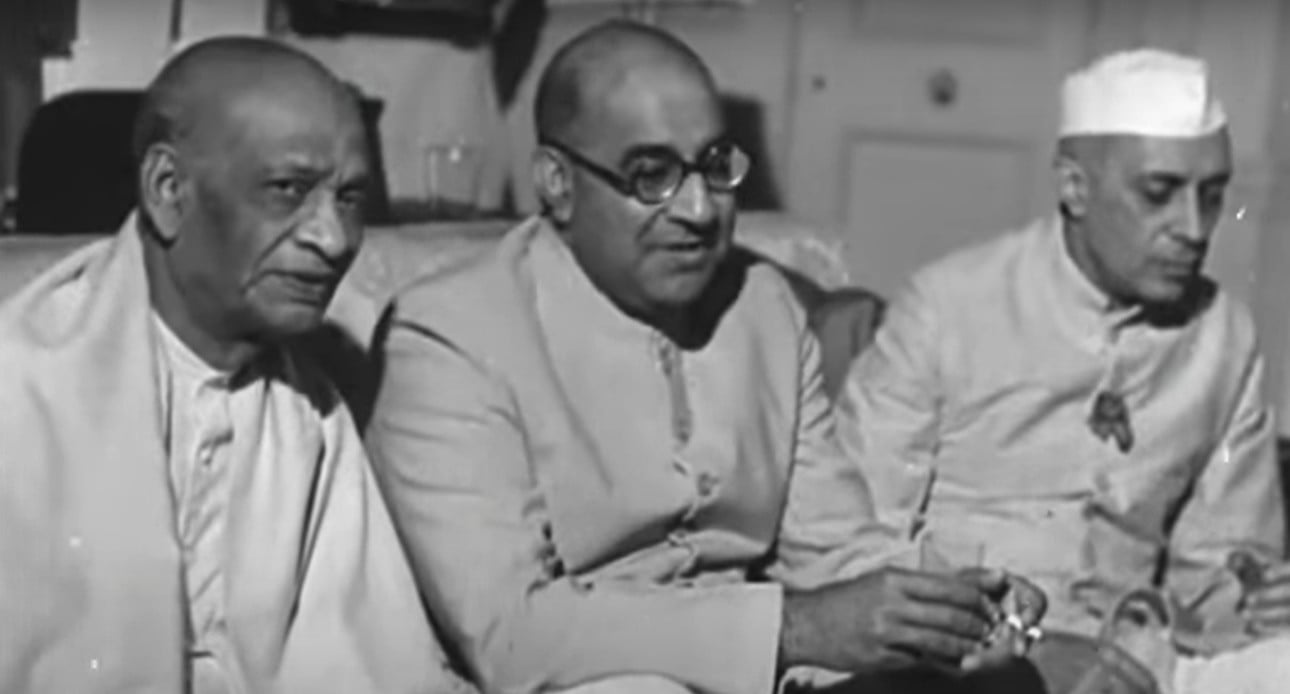 Patel was barrister by profession and a man of principles. He was sincere and dedicated towards his responsibilities and duties. In the year 1909, Sardar Patel wife Jhaverba passed away during the surgical operation in a hospital. At that time, he was busy in proceedings of the court. When he got this sad news, instead of reacting immediately, he continued his proceedings and informed this demise news of his wife to others after the adjournment of court.
7. He is credited for the political integration of over 556 princely states into the independent Indian Union.
Patel was instrumental in the unification of 556 princely states and setting up a democratic federal set up in the country. His role in the formation of modern All India Services is also imperative. Patel also played a key role in the freedom struggle rubbing shoulders with the Father of Nation, Mahatma Gandhi. It would be no exaggeration if we label him as the chief architect of independent India who sailed us through turbulent times with his rock solid leadership. For this reason October 31st (his birthday) is celebrated as Rashtriya Ekta Divas (National Unity Day).
6. The Best PM We Never had 🙁
During Congress elections in 1946, thirteen out of sixteen states chose Sardar Patel as their president, who was the more popular candidate and would have eventually become the first Prime Minister of independent India.
But upon Gandhi's request, he stepped down as a candidate and endorsed Jawaharlal Nehru instead.
5. Payment guaranteed of Privy Purses
Sardar Patel was the strong decision maker and stick to that. During the integration of multiple princely states, he persuaded the constituent assembly and guaranteed the payment of Privy Purses. This would safeguard the rights of former rulers of states. This decision was opposed by its party and rejected his proposal out rightly, but was Patel stick to it.
4. Patron Saint of India civil servants
Sardar Patel always believed that due to extensive diversity and multiple cultures & languages, India needs a strong bureaucratic set up. He played a constructive role in creation of Indian Administrative Services (IAS). The earlier Indian Civil Services Code (ICS), drafted by the Britishers suited only their own interests, and later it was diluted by the Bismarck of India to create a better bureaucratic structure that works for the betterment of the country. This is how he came to be known as 'Patron Saint' for Indian civil servants for establishing modern All India Services.
3. 15 December 1950 in Mumbai
A man of great fortitude, he survived a heart attack in 1948, and died of natural causes in 1950 even while making jokes on his deathbed.
2. Sardar Vallabhbhai Patel was awarded the Bharat Ratna in 1991.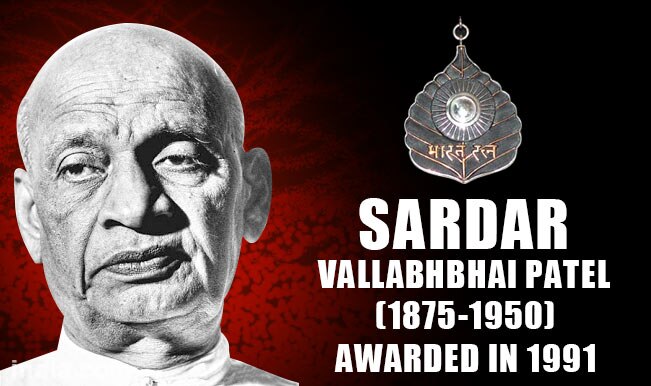 For many decades after his death, there was a perceived lack of effort from the Government of India, the national media, and the Congress party regarding commemoration of Patel's life and work. Patel was posthumously awarded the Bharat Ratna, India's highest civilian honour, in 1991.
1. Statue of Unity under Progress in Gujarat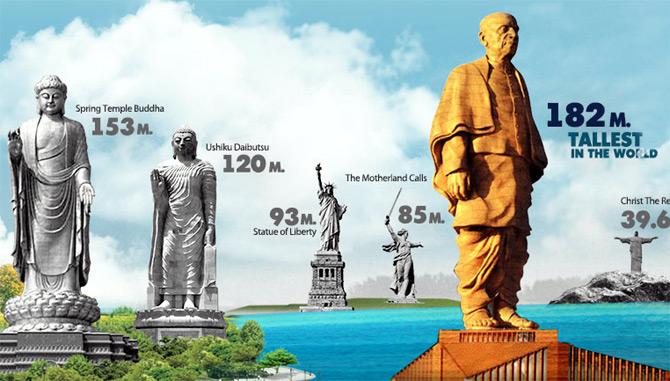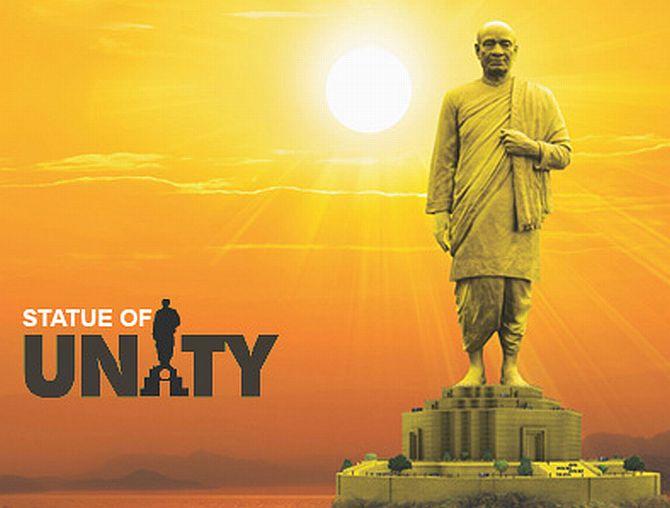 The Statue of Unity is an under construction monument dedicated to Indian independence movement leader Vallabhbhai Patel located in the Indian state of Gujarat. 182 metres (597 feet) in height, it is to be located facing the Narmada Dam, 3.2 km away on the river island called Sadhu Bet near Vadodara in Gujarat. This statue is planned to be spread over 20,000 square meters of project area and will be surrounded by an artificial lake spread across 12 km of area. It would be the world's tallest statue when completed. Sardar Vallabhbhai Patel Rashtriya Ekta Trust (SVPRET), a special purpose vehicle was established by the Gujarat government and the outreach programme across India was carried out starting December 2013.
There you have it. Just in case you didn't already know just how great this man was. Let us, as a nation, thank him for being the person that he was.
Happy birthday, Sardar Patel.